Providing plumbing installation, service and repairs in Villa Park, Elmhurst, Wheaton, Naperville and surrounding suburbs
We provide tub/shower & sink drain cleaning, tank & tankless water heater repairs, under-sink water filtration, backflow prevention, and more! Call 888-838-9596 today for service in the Western Suburbs and surrounding areas.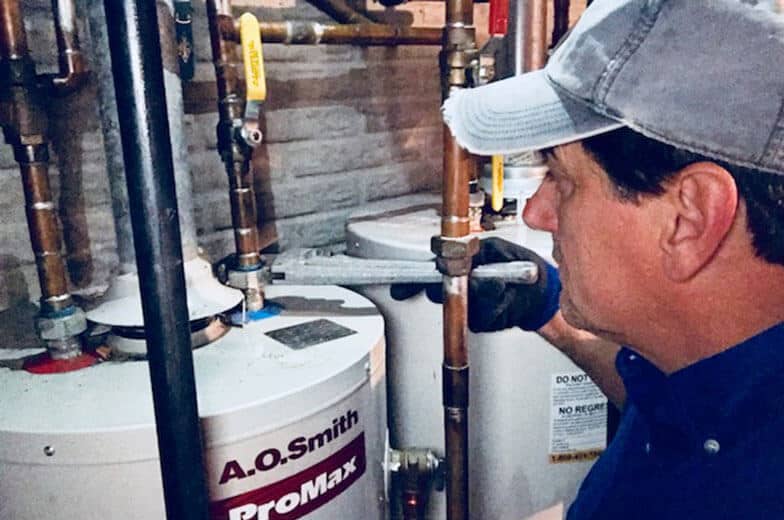 Residential Plumbing
Plumbing Services Include:
Tankless Gas Water Heaters (All Brands) & Tank Type (Gas or Electric) Water Heaters – Repair/Maintenance/Replacement
Water Heater Upgrade 50 to 70 Gal – Without Replacement!
Kitchen, Tub/Shower, Lavatory Faucet Repair& Replacement
Garbage Disposal Repair/Replacement
Kitchen and Bathroom Sink or Water Line & Shut-Off Valve Repairs
Electric Power Rodding for Kitchen Sink, Lavatory, Tub/Shower, Utility Tub, or Basement/House Drains
Gas flex or Gas Pipe Leak Inspections & Repair/Replacement
Outside Spigot/Hose-Bibb Repair/Replacement
Water & Drain Line Repairs
Sump Pump 3-year Warranty & Battery Back-Up Systems, High Water & Remote Alarm Warning Systems
Super Sump Pump Tramco Systems w/10 yr. warranty, 180-200 GPM!
Ejector Pump Repair & Replacement
Bio-Clean Drain and Sewer Root Treatment Applications
Diagnosis/Inspection for High Water Bills/Water Audit Inspections
Low Water Pressure Issues
Home Plumbing Inspections, Water & Gas Leak Diagnosis by Licensed Plumber
Laundry Shut-off Valve and Hose Replacement
Toilet Repair/Un-Clog or replace w/High-Efficiency Gravity or Power Flush Toilet Installation
Instant Hot Water Recirculation for Distant Showers/Kitchens (without opening walls!)
Frozen Pipes Thawed & Repaired
RPZ/Backflow Preventer Testing/Repair/Replacement for Domestic Water, Boiler, Fire & Lawn Sprinklers
Sewer Gas Testing – Smoke Technique
Green Plumbing
Domestic Water Audits
Flo by MOEN – Main line water monitoring device
Identify water and energy saving opportunities through development and use of checklists and reporting
Calculations for identifying water and energy savings as well as financial savings to help end user on best choices
Provide demonstrated knowledge of environmentally efficient products and practices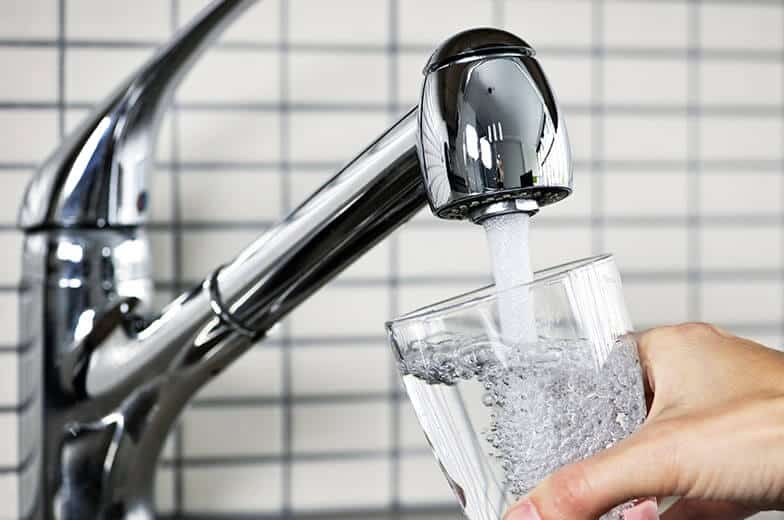 Water Treatment / Purification / Disinfection
Point-of-use (NSF) certified under-sink water filtration
Reverse Osmosis Systems – 4-Stage Systems
Water softener's, two-piece & cabinet style one piece softeners
NSF) Shower filters
Basic Hardness, Iron, PH Testing…Advanced Analysis Available
UV Residential whole house filter systems – source water or municipal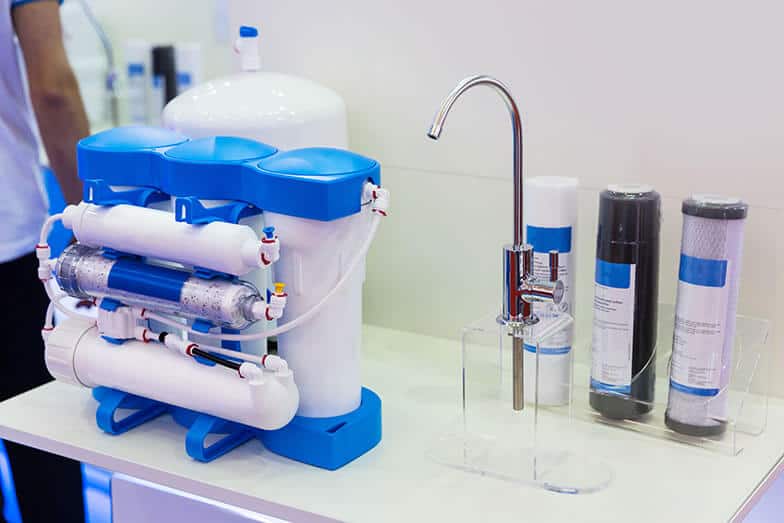 Backflow Prevention
CCCDI (Cross Connection Control Device Inspector) Certified
Backflow Testing Domestic and Non-Potable Water, Boiler, Fire & Lawn Sprinkler Systems
RPZ/Double Check Valve Testing
Backflow Repair & Installation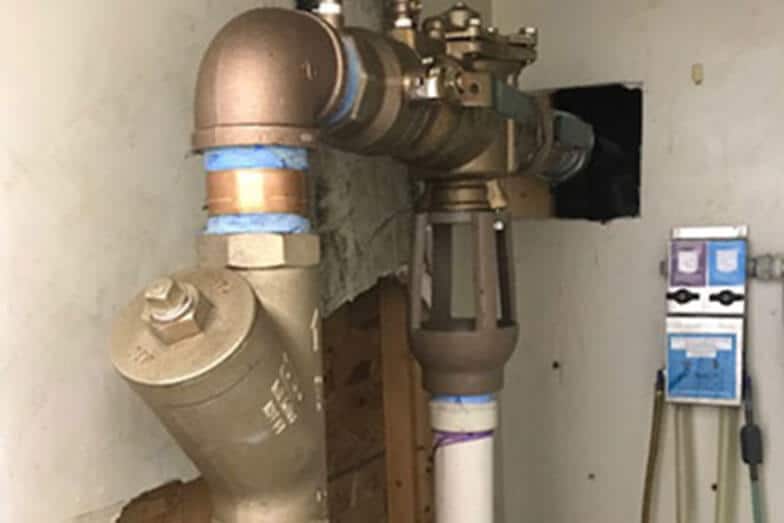 Tankless Water Heater
Product Brochures
Click on the buttons below to learn more about the products that we service and install.
Rinnai Sensei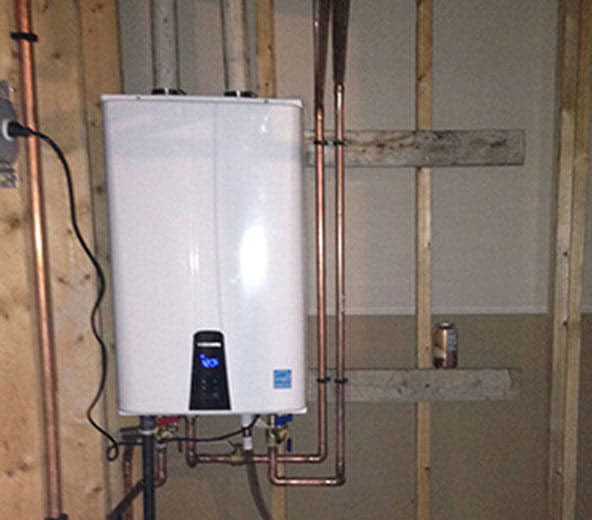 Air Quality & Home Utility (Electricity & Water) Monitoring
CO/Smoke Detectors Installed – Now with 10 Year Battery Life!
UVC Air Purification – Mounts on existing furnace duct work.
"FLO" by Moen – Protect your Home from Water Damage & Leaks.
"Sense" Home Energy Monitoring – See actual Energy Costs/Usage Patterns in Real Time on Free APP.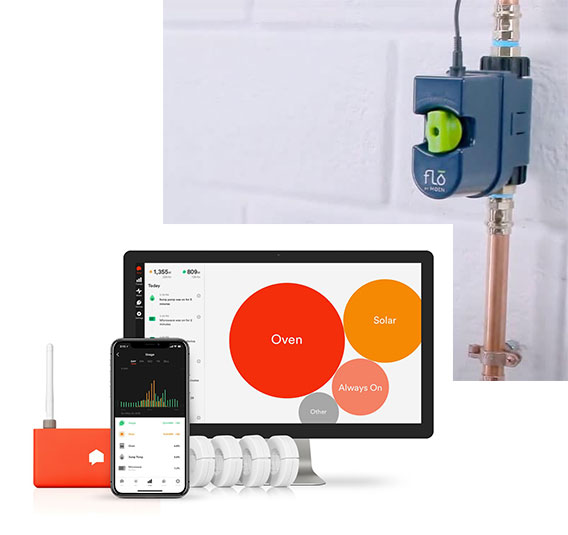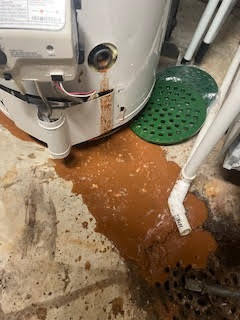 Contact Berner Plumbing & H2O Inc. serving Villa Park, Naperville,
and Wheaton, Illinois today!